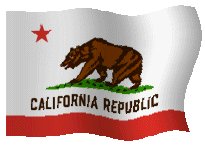 Law Offices of John W. Dalton
674 Via De La Valle, Suite 212
Solana Beach, CA 92075
(858) 720-8422
Attorneys Representing Employees in the San Francisco, Los Angeles & San Diego Areas
Handling Whistleblower, Discrimination, Overtime, Wage & Hour, Severance, and Contract Cases
John Dalton has committed himself to practicing law in the areas of civil rights (workplace discrimination), primarily in the area of sexual harassment.
Mr. Dalton graduated from University of California, San Diego in 1986 with a B.A. in Economics, with honors. From 1988 to 1994 Mr. Dalton worked for the Central Intelligence Agency and did one overseas tour in Paris, France from 1990 to 1993. Mr. Dalton left his active status with the CIA in 1993 and began law school at California Western School of Law, in San Diego, California the same year. Mr Dalton graduated from California Western Law School in August 1995, from an accelerated program, took the February 1996 Bar Exam and was admitted to the State Bar the same year. His employment with the CIA ceased in 1994.
In 2005, Mr. Dalton was second chair in the trial in a high profile sexual harassment case against UltraStar Cinemas, which resulted in a verdict of $6.85 million.
Mr. Dalton also co-counseled the retrial of the Gober v. Ralphs Grocery Company case (SDSC Case No. N72142). The jury awarded $30 million in punitive damages against Ralphs (i.e. $5 million to each plaintiff), which is thought to be the largest sexual harassment verdict in the nation. Prior to that Mr. Dalton second chaired the first Gober trial, wherein the jury awarded the six plaintiffs $550,000 in compensatory damages and $3,375,000 in punitive damages. At the time, it was believed to be the largest sex harassment verdict against a grocery chain in California. Based on juror misconduct the punitive damage award was thrown out, which necessitated a new trial to determine the amount of punitive damages to be awarded against Ralphs.