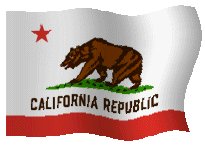 Law Offices of Jason L. Oliver
(626) 797-2777 Los Angeles, CA
(415) 935-6904 San Francisco, CA
Attorneys Representing Employees in the San Francisco, Los Angeles & San Diego Areas Handling Whistleblower, Discrimination, Overtime, Wage & Hour, Severance, and Contract Cases
Jason Oliver is a graduate of Southwestern University School of Law and has been actively practicing in plaintiff's civil litigation for nearly 15 years. He graduated from the nationally acclaimed Trial Lawyers College and is a member of numerous organizations which exist for the purpose of helping the "little guy," including the National Employment Lawyers Association, California Employment Lawyers Association, Association of Trial Lawyers of America, Consumer Attorneys of California, Consumer Attorneys Association of Los Angeles.
In 2005, 2006, and 2007, Mr. Oliver was honored as a "Rising Star" by Super Lawyer and Los Angeles magazines. In 2009, 2010, 2011, and 2012, he was named a "Super Lawyer" by Los Angeles Magazine.
Mr. Oliver's practice focuses primarily on employer related cases of sexual harassment, discrimination, wrongful termination, whistleblowing, and personal injury, and he handles employment cases in the Los Angeles and San Francisco courthouses.